Primary 5
Welcome to Primary 5. The Primary 5 teachers are Mrs McMonagle and Miss Kelly.
After a busy and fun first term, the children are all now well settled into Key Stage Two and enjoying being among the 'older' pupils in the school. The boys and girls have been making great progress across the curriculum and were all stars in the wonderful 'Lights, Camel, Action' Christmas Show.
Term 2 has already had many highlights, most recently of course the celebrations surrounding the school's 20th anniversary. The pupils in Primary 5 have been enjoying the 'Time to Code' project with Allstate. They have also been enjoying trips to Domino's, where each pupil got to make their own pizza.
Upcoming Themes this term are 'Materials' and 'Where I Live'. Pupils will have the chance to look at some photographs from Derry in the Past and even design their own vision for Derry in the future.
We are looking forward to visiting St Mary's College in Term 3 to complete a Digital Workhouse Project.
Keep an eye on the website and Facebook page to see what else we get up to throughout the remainder of the school year.
Latest Photographs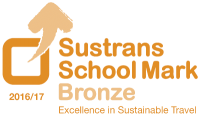 St. Eithne's Primary School, 26 Springtown Road, Hazelbank, Derry BT48 0LT | Tel: 028 7137 7077