School Council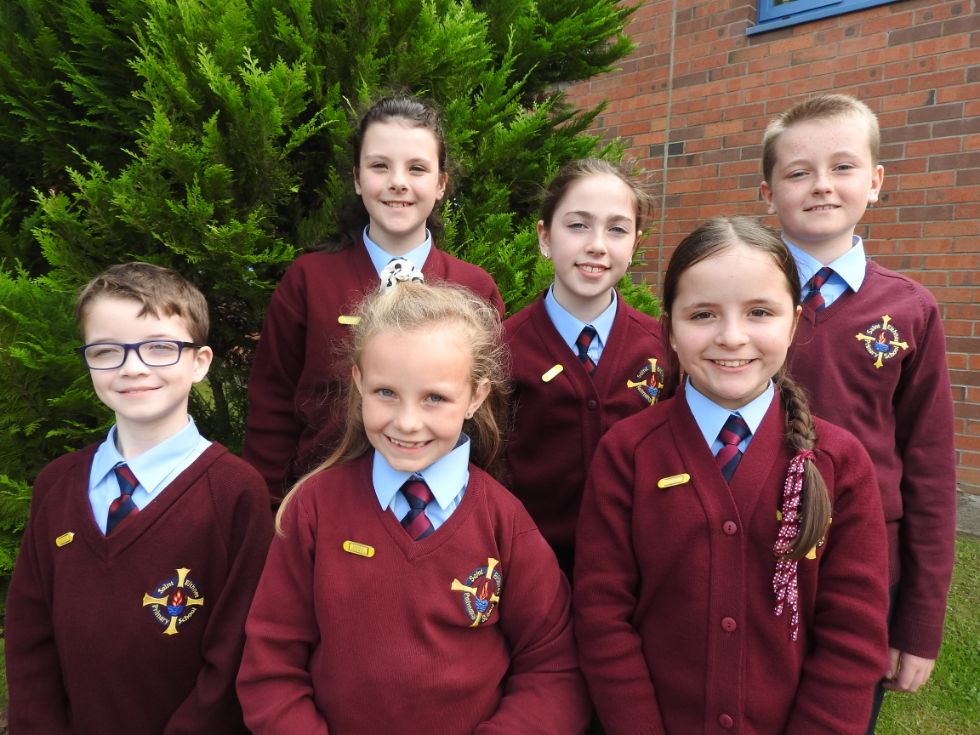 Our School Council meets regularly to share ideas and suggestions about ways in which we can make our school a better place for everyone. Each School Council member is a representative of our Primary 5 to 7 Class Councils. In this way the School Councillors listen to the views of their classmates and take these views on to School Council level. Through our Class Council and School Council system every child has a voice.
This Year our School Council members are:
Primary 5 - Freya and Ethan
Primary 6 - Aodhan and Aine
Primary 7 - Cara and Roise
News
2nd Jun 2020
Here are the answers to our "Guess Who!". How many did you get right? 😀
12th Feb 2020
The boys and girls from our School Council were very proud of their efforts to arrange...