Primary 6
Mrs Miller and Mr Conaghan are delighted to welcome the children into Primary Six this year. We are looking forward to working with each and every one of you here in Saint Eithne's Primary School after such a long time home schooling. It is great to now be able to work face to face and witness first hand how much you have achieved over the past few months.
This year we are introducing a new online learning platform called 'Class Dojo'. This is an online communication platform for you to share and showcase your learning at home and in school. Over the next few weeks we will begin to use the programme in school and develop the skills necessary to make this an effective platform to share your work with others.
We will continue to use Mathletics and Accelerated Reader digital platforms to further facilitate learning at home and in school. There will be targets, challenges and rewards for participation.
Let's see what this year has in store for us!
Mrs Miller and Mr Conaghan.
Hello from Mrs McClean and Mr Kerr in Primary Six. We hope you are all well.
We have been working really hard so far in Primary six. To continue this hard work we have put together some worksheets and resources that can be accessed through the "Remote Learning" tab on the school website home page.
We also ask you to continue with daily reading, Accelerated Reading and Mathletics.
Latest Photographs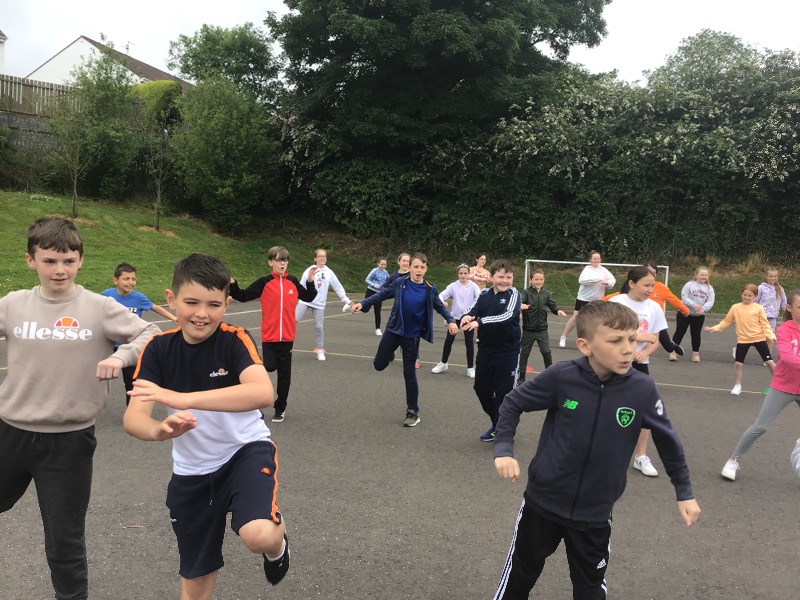 St. Eithne's Primary School, 26 Springtown Road, Hazelbank, Derry BT48 0LT | Tel: 028 7137 7077